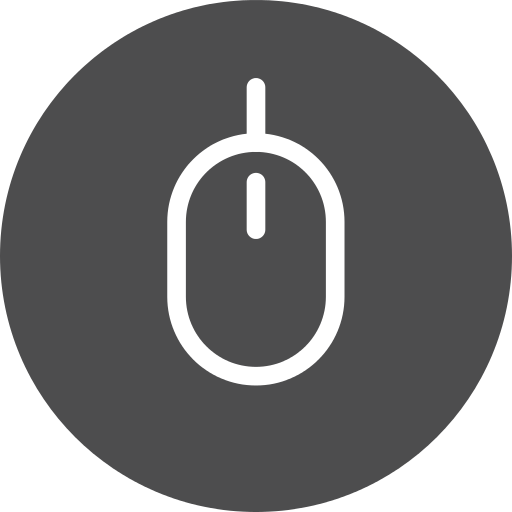 Basic Input
Control mouse and keyboard.
Basic Input
Control mouse and keyboard.
Features
Tap with one finger to left-click
Tap with two fingers to right-click
Drag with two fingers to scroll
Use pinch to zoom in and out
Long-press and move to drag
Tap once to release drag
Volumer rocker controls computer volume (Android)
Configuration
The Basic Input remote has several options that can be configured directly from the app.
To access the Mouse Preferences:
Open the app menu
Preferences / Settings
Mouse Settings
Supported options:
Single-touch or multi-touch mode
Invert scrolling direction
Swap left and right mouse buttons
Limit mouse speed (if you're experiencing lag/latency)
Disable pinch zoom
Adjust pointer sensitivity
Adjust scroll sensitivity
Enable menu swipe when using mouse
Screenshots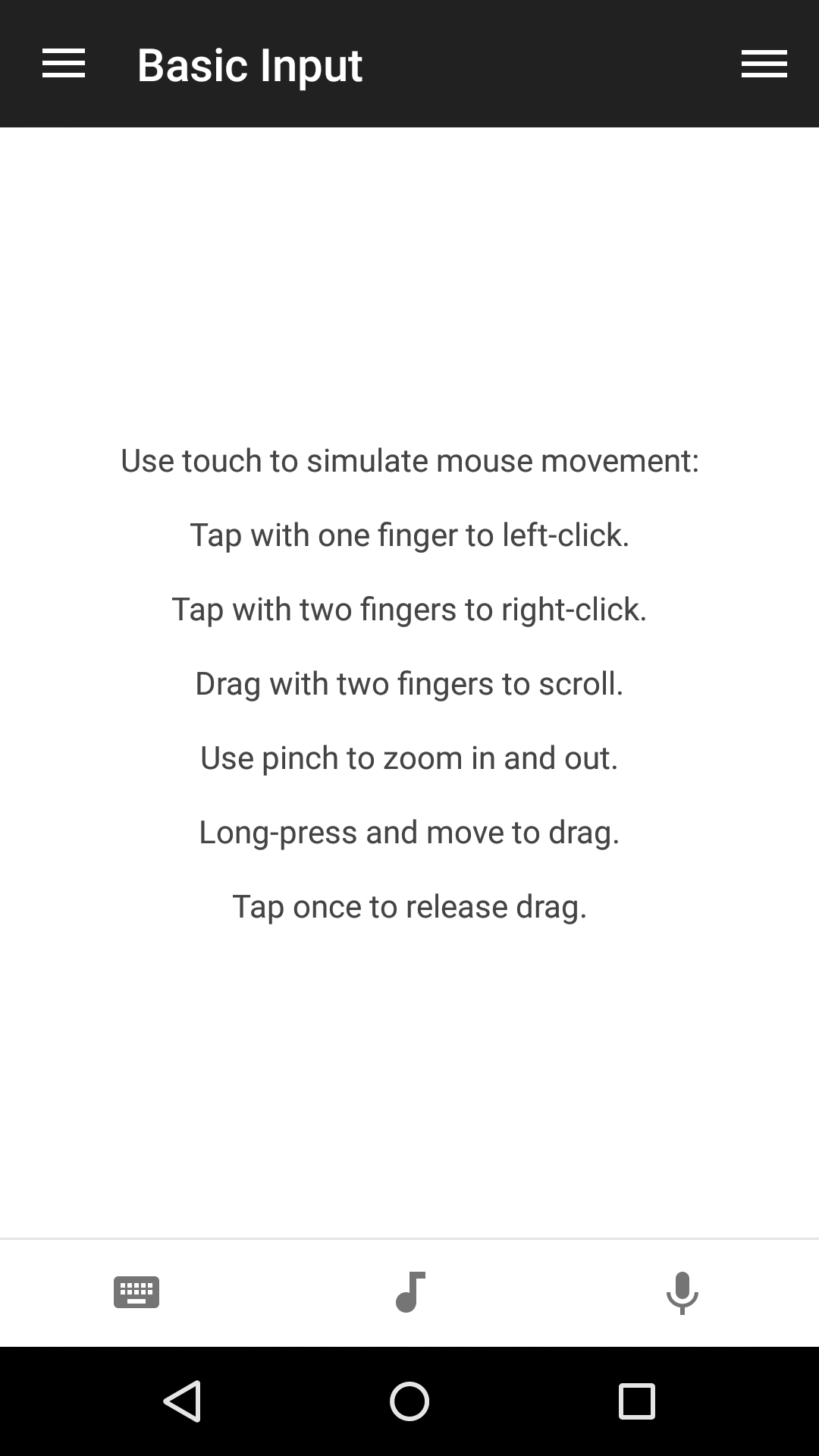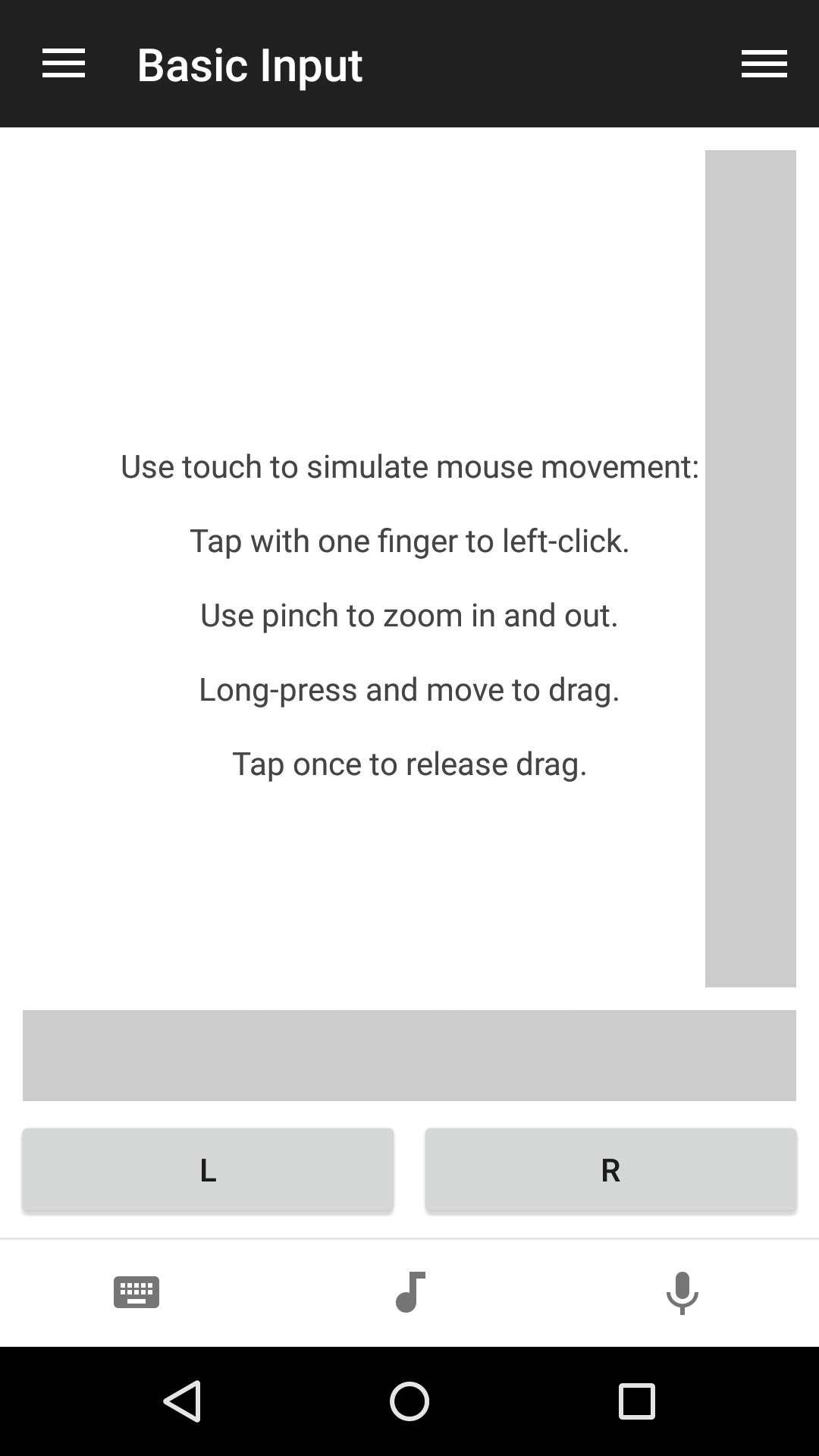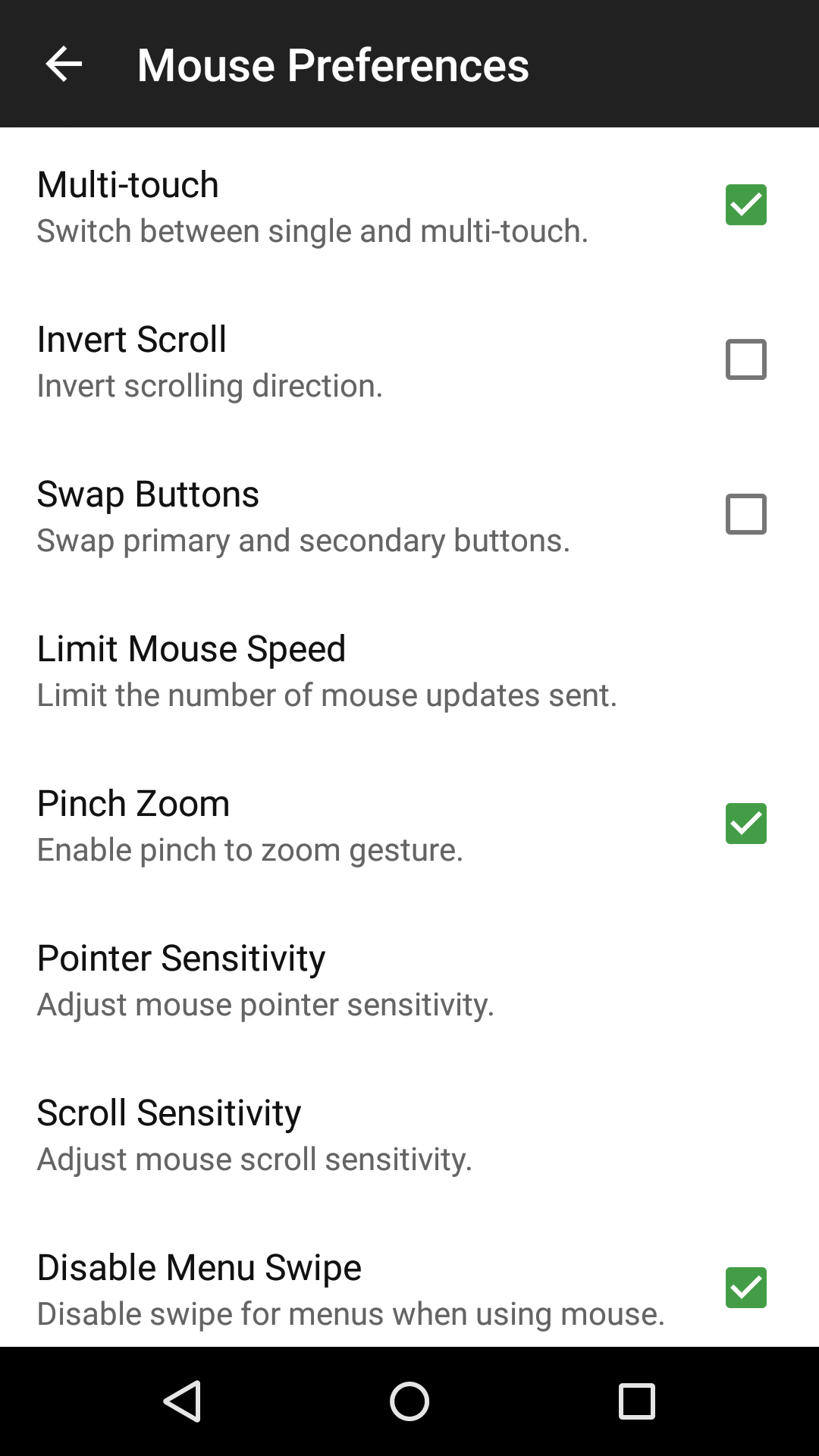 Support
Remote is developed and maintained by Unified Remote
https://www.unifiedremote.com/help