This Guide will show you how to install the USB-UIRT on your computer.
1
Download the USB-UIRT driver from USB-UIRT.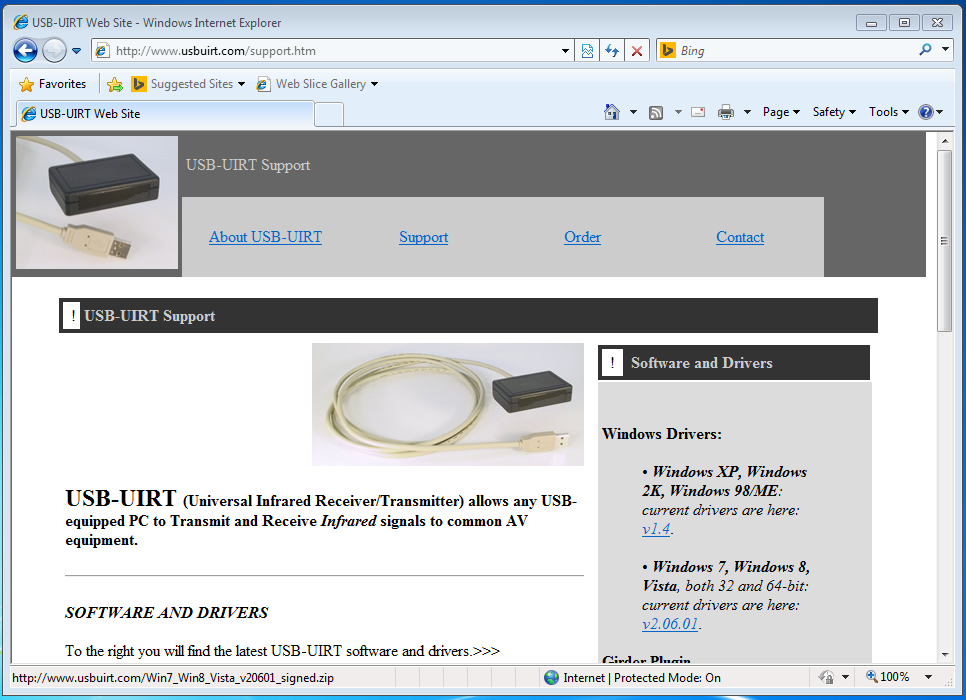 3
Connect the USB-UIRT USB cable to a free USB port on your computer.
Your computer should detect the new hardware and start trying to install the drivers.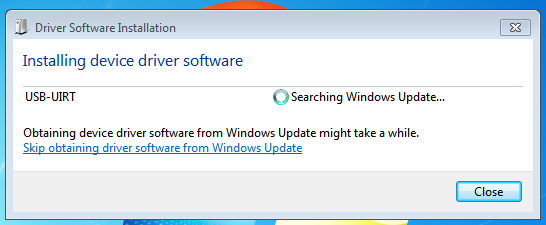 4
The installation will fail unless you have not already installed the driver previously.
You need to install the driver manually.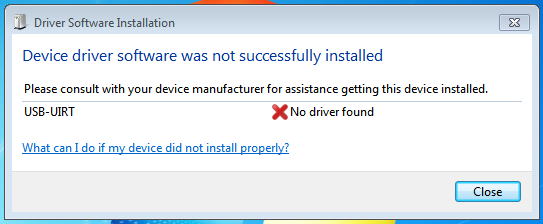 5
Open the Device manager on your computer (Start > Run or Press Win+R and type devmgmt.msc).
Next find the USB-UIRT device. It should be listed as USB-UIRT under Other Devices and should have an warning icon beside it.
Right click on the USB-UIRT device and select Properties.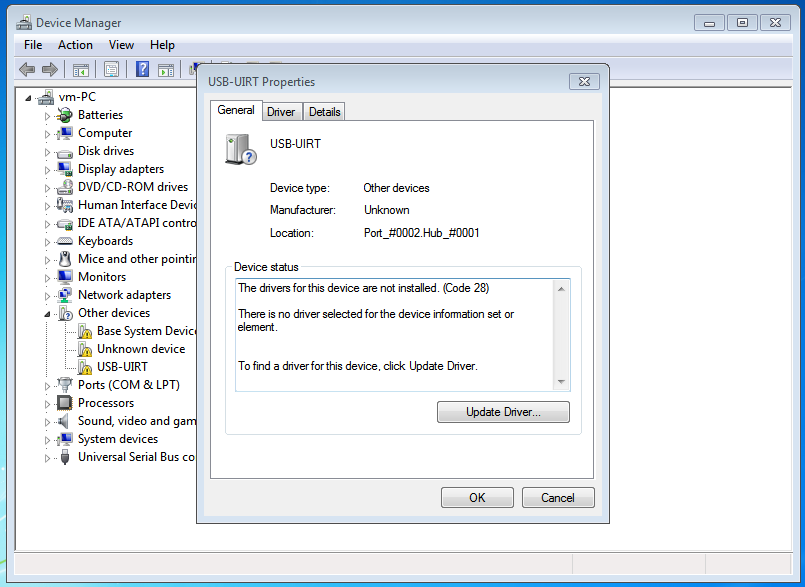 6
Select Browse my computer for driver software.
Browse to the folder where you extracted the driver software.
Click Next and the installation should begin.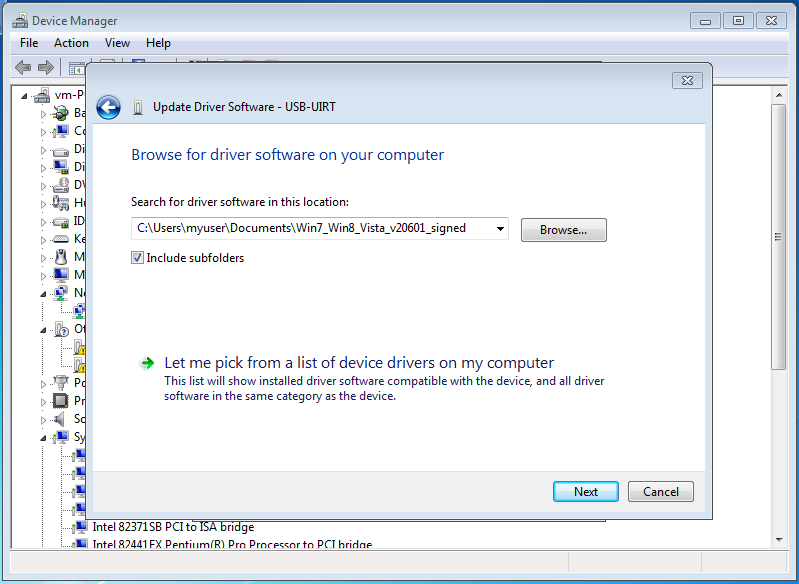 8
Installation should now be finished!

Make sure to restart the computer, or restart the Unified Remote server
If you get any errors
If the installation fails or your computer could not find the drivers.
Check that you downloaded the correct drivers.
Unplug your USB-UIRT.
Repeat the installation again.