In some cases you may need to manually reinstall/update the Microsoft Visual C++ runtime, which is required for the server to run. The installation attempts to install these automatically, but this seems to fail sometimes (for example missing entry point).
3
In most cases you should install both the x64 (64-bit) and the x86 (32-bit) versions. If you're using a 32-bit version of Windows, then you only need to install the x86 version.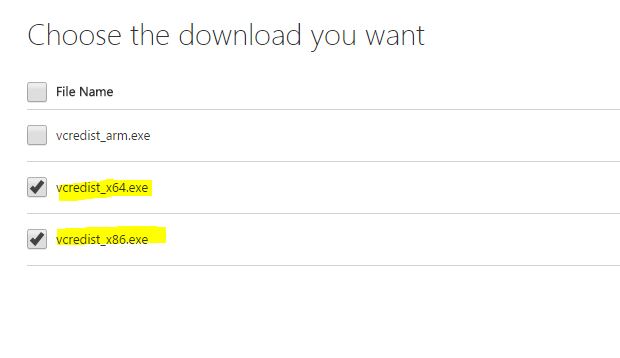 5
When finished, try running Unified Remote Server again.