A ping test can be used to determine if your device and computer are able to communicate with each other.
1
Find your LAN IP address. The easiest way to do is to open the Unified Remote Server manager by right-click the notification icon.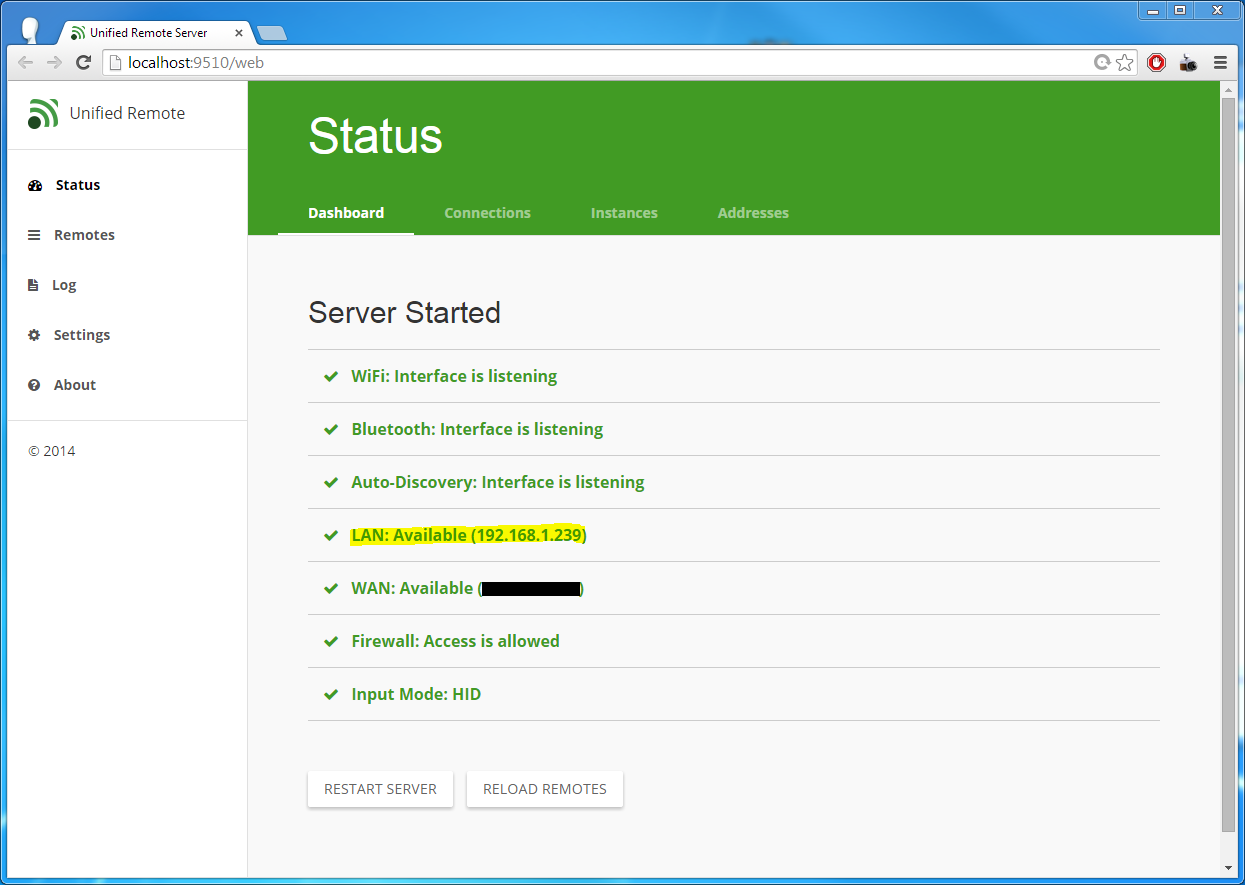 3
Follow the instructions in the ping app to ping your LAN IP address. If you are unable to ping your computer then something is blocking the connection.