Referrals are a way for users to share and access Unified Remote full for free, for a limited period of time. It is currently supported for users of the Google Play Store app. If you received a referral code from a friend and want to get started, follow this tutorial:
1
Free users will see a button in the welcome wizard that says "I HAVE A REFERRAL CODE".
Paid users will not have this button since they cannot use referral codes.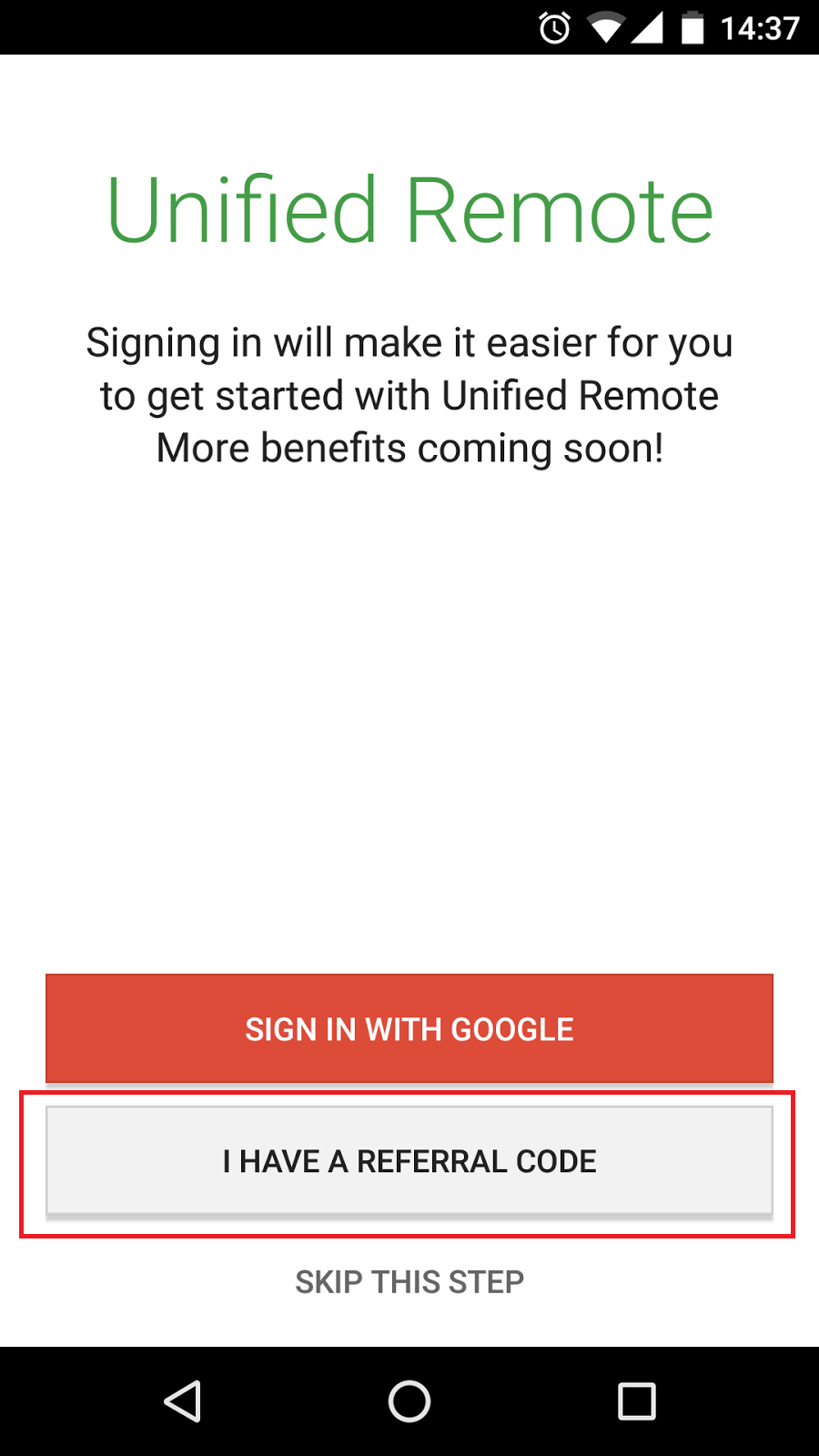 3
If the user enters an invalid referral code or has misspelled the referral code, a message saying "Invalid referral code" will appear.
If the referral code is correct then the wizard will continue and their free trial will begin automatically.