If you change Google account or Apple ID then you will loose your app purchases. Unfortunately Apple (iOS) and Microsoft (Windows Phone) do not provide any mechanism for transfering your purchases between accounts. However, if you are using Android then you can request a license transfer from us.
1
Find your Google Order Number from the receipt you received when you purchased the app. If you cannot find your order number, then please note the email address of your old Google account.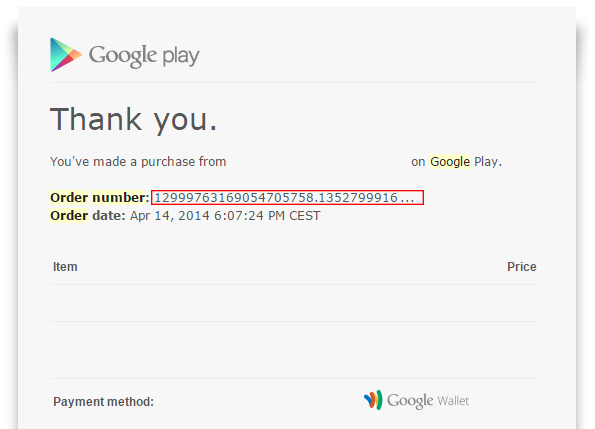 2
Purchase the app again and find the new Google Order Number that you receive.
3
Contact us providing both Google Order Numbers (old and new) or alternatively both your Google Account email addresses (old and new).